For the past two decades, I have been collaborating with governments, corporates, associations, international financial institutions, NGOs, and start-ups, focusing on four key areas:
LOCATION PROMOTION
& SITE SELECTION ADVISER
I assist international companies in the technology and business services sectors in their expansion into emerging Europe. I also work with governments from the region and beyond to develop their value proposition in innovative industries. This is achieved through research, workshops, and consultancy.
LEADERSHIP
CONSULTANT
I am a strong advocate of digital transformation, innovation, entrepreneurship, diversity, sustainability, and anything that is future-proof. I provide advisory to businesses on their sustainability journey and work with organisations to provide an external perspective on talent management.
STORYTELLER
& COMMUNICATOR
Leveraging my educational background in journalism and film directing, I help my clients tell stories and improve brand recognition. I develop and execute award-winning international campaigns and help with strategic and cross-cultural communication, personal branding, and media workshops, as well as crisis management.
START-UP
MENTOR
As an entrepreneur myself, I have gained extensive knowledge and network over the years, which I now use to support entrepreneurs and help them connect the dots. My mentorship has resulted in over a dozen start-ups winning investments and competitions.
Take a look at what those who worked with me have to say, and at some of the clients I have worked with.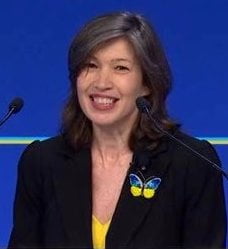 I'm grateful for all Andrew did to prepare and moderate the excellent Tech for Transformation session at the 2023 Ukraine Recovery Conference. He was fantastically helpful in advising the team, and in the thought, effort, persistence and excellent interpersonal skills he deployed to pull off such a complex event. And I wouldn't hesitate to work with him again!
Danae Dholakia, SRO/Envoy Ukraine Recovery Conference, UK Foreign, Commonwealth and Development Office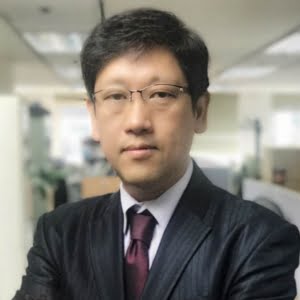 Since 2019, Andrew has been an integral part of the K.E.Y. Platform conference, and he currently serves as the host for the international track. We highly appreciate not only his European connections but also his exceptional skills and experience as a host, which are complemented by his extensive knowledge of geopolitics, macroeconomics, sustainability, and innovation.
Jongduck (Drake) Hwang, CEO and President, One Asia Media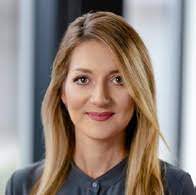 Andrew is a great event host who can handle even the most challenging situations with ease. He adapts to circumstances quickly, finds solutions promptly, and executes flawlessly. As a coach, he possesses the ability to assist organisations and individuals in delivering clear messages that resonate with their audience. Andrew provides useful and accurate tips to improve speaking skills and creates communication situations that help individuals hone their abilities.
Marta Kaczmarek, Director, Cross-KIC Strategic Regional Innovations, EIT Health InnoStars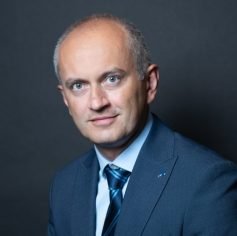 Andrew proved a reliable and trustworthy partner of the Aspen Institute Romania. He contributed with in-depth vision and expertise to our strategic public events, moderating with remarkable success flagship sessions at different editions of the Bucharest Forum, the Atlantic – Black Sea Security Forum and the Aspen Energy Summit.
Vlad Nicolae, Executive Director, Aspen Institute Romania